IDEAL FOR RISING DUMP

Tepostone TDS
HIGH COSMETIC EFFECT
Endless chromatic possibilities.
CREATING PROFESSIONAL SPACES
Creation of high aesthetic interior and/or exterior spaces.
MANUFACTURED FROM NATURAL MINERAL MATERIALS
Tepostone TDS
LOW COST & LONG LIFE
Tepostone TDS
ABOUT US
TEPOSTONE
TepoStone TDS is a rapidly growing company worldwide in the field of artificial stones.
After several years of research and development TepoStone managed to be the first company in the world that produces the innovative Flexible Artificial Stones. With the only production unit placed at Attica Greece and creating "TepoStone" association, with lots of effort, TepoStone grows a full council network in all Greece and in more than 30 countries worldwide, making TepoStone name similar to quality and innovation.
the excellent quality of our products, manufactured according to the highest quality and safety standards in Europe.
Present your space with a feeling of warmth and combine traditional atmosphere with modern architecture at the lowest prices.
Using the flexible stones "TepoStone" in your construction means:
100% water insulation at any type of moisture and "cracked" surfaces
High resistance to extreme weather conditions.
Unlimited colors options.
Creating stylish interior and exterior places
Quick and easy installation at your place
"Ecological consciousness" because all our products are produced from natural raw materials.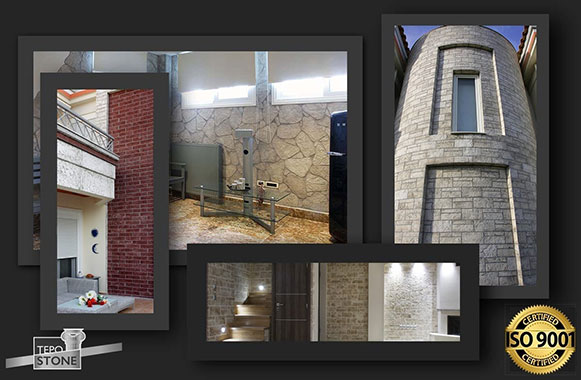 Why choose TEPOSTONE
For insulation – waterproofing of any
interior or exterior space
… and for a highly cosmetic effect the new innovative series of products are the ideal solution.

Do it yourself
t's important that we have an easy and quick placement as well as the final result must be in all parts flowless.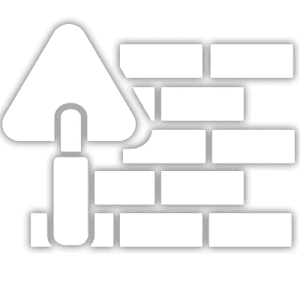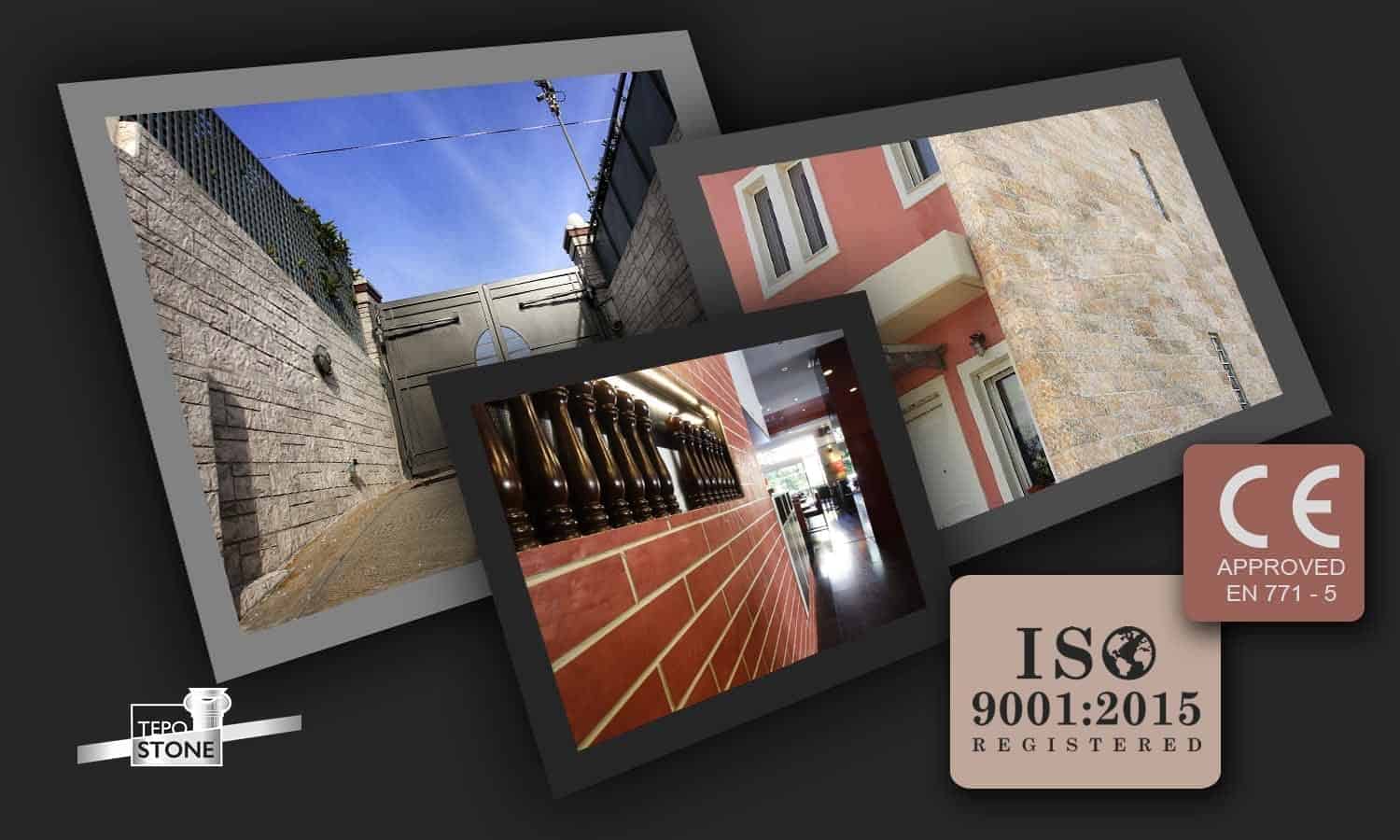 TEPOSTONE quality assurance
Certified with global operators
ISO-CE
… and using the highest safety and quality standards in Europe, TEPOSTONE products are suitable for any space even for the children's room.

International Presence and Reliability
Production Ability m<sup>2</sup>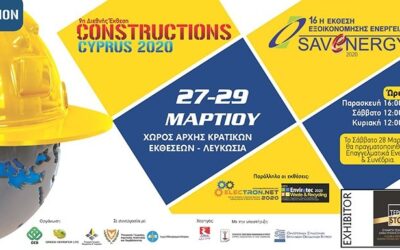 Tepostone will participate in the 9th International Exhibition "Construction Cyprus 2020" which will take part from 27...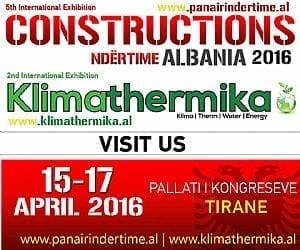 5th International Exhibition " Constructions Ndertime – Klimathermika " ALBANIA 2016

TEPOSTONE would like to invite you to the Autumn House Exhbition 2015 in which TEPOSTONE participates for the second...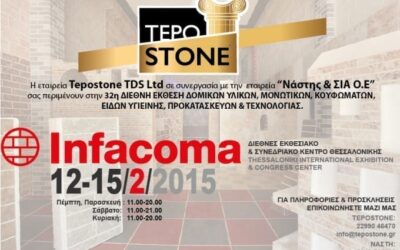 A meeting point for all the companies and professionals in the building and construction sector, with pioneer...

We will be happy to welcome you to our booth during the Autumn House Exhibition, 08-16 November 2014, in the former...

We are happy to announce we will participate in the 17th Home Show Exhibition, in Paleo Faliro, Olympic Tae Kwon Do...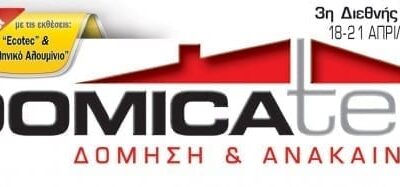 TEPOSTONE @ DOMICATEC 2013 We will be happy to welcome you to our stand at Domicatec Building & Renovating 2013...
| Title | Address | Description | Directions |
| --- | --- | --- | --- |
| ΑΝΤΙΠΡΟΣΩΠEIA TEPOSTONE TDS ΒΟΡΕΙΟΥ ΕΛΛΑΔΟΣ Ε. ΝΑΣΤΗ & ΣΙΑ Ο.Ε. | Λέοντος Σοφού 10, Θεσσαλονίκη 546 25, Ελλάδα | | Directions |
| | Καλλιπόλεως, Λευκωσία, Κύπρος | | Directions |
| | Λεωφ. Μαρκοπούλου - Καλυβίων (31 χλμ), Μαρκόπουλο, 19003, Καλύβια Θορικού 190 10, Ελλάδα | | Directions |